How AI will take over Humanity Next 100 Years
" Hey Siri, Hello Google… what is artificial intelligence ? "
What is the first thought that came to your mind when you read the term "Artificial Intelligence"? Did an image of a terminator actuate an AI hostile takeover over humanity pop up? Or did your mind immediately think of our dearest companion,
Alexa?
---
What is Artificial Intelligence ?
Artificial Intelligence (AI) is an interdisciplinary science concerned with the development of machines incorporating human intelligence to perform tasks such as decision-making and problem-solving while simulating the functioning of the human
brain.
For example, maps and navigation, facial recognition, algorithms, digital assistants like Siri, Alexa, Cortana, Google Assistant, etc.
---
Three Types of Artificial Intelligence :
1. Artificial Narrow Intelligence (ANI):-
This spectrum includes solving problems on a narrow level. It is used for a defined set of tasks.
You can easily find ANI incorporated in Siri, Alexa, Cortana, self-driving cars, etc. Till today, the major chunk of AI that we use is ANI, also called weak AI.
2. Artificial General Intelligence (AGI):-
In AGI, machines possess the ability to think and make decisions just like humans.
However, there has been very little development to show proof of a working AGI machine.
3. Artificial Super Intelligence (ASI):-
When you thought of terminator before, or the theory of AI simulating a robotic hostile takeover, that is ASI.
In the contemporary world, ASI is just a non-existential concept.
---
Now that you are aware of what Artificial Intelligence is, think about this.
The story of AI began around 700 B.C in Greek Mythology. The myth describes Talos (supposedly a robot) as a giant bronze man built by the Greek god for protection.
Even if critics assume this to be a myth, this is still the origin of the concept of AI which began thousands of years ago.
---
It is not far-fetched to say that AI can take over humanity in the coming future. Here are 5 reasons why :
1. Quality Education:-
AI is well aware of facial recognition. This tool can be modified into an emotion recognition tool as well. Which can be used to determine which students are struggling/ bored in between classes.
Textbooks can be digitized using AI. Virtual tutors can be designed as teachers for basic education.
2. Medical Applications:-
AI algorithms can be developed to be used by medical practitioners to help tailor medications for a patient.
It has been witnessed that such tools can help with effective diagnosis using AI compared to the machines used today in the medical industry.
AI can also be used to customise the medical data of patients and improve the future prognosis.
3. Improves Security:-
Since AI works on algorithms, patterns and input data it successfully and systematically protects users from attacks on their devices.
4. Manufacturing Industry :-
Almost 60 years ago, the first robot was used in General Motors' assembly line. The very practice is prevalent in the manufacturing world today.
Hopefully, AI robots and machines will continue to thrive in this business. It not only does allow efficient work, but it has also become an indispensable part of the aforementioned industry.
5. Transportation Sector :-
Last but not the least, AI's impact on transportation. Humans have been dreaming of cars with no tyres, 2 and 3 wheelers that can take off in the air, etc. These ideas may seem far-fetched now.
Just the way the idea of self-driving cars sounded a decade ago. The most impactful difference of AI, in the human world, is transportation.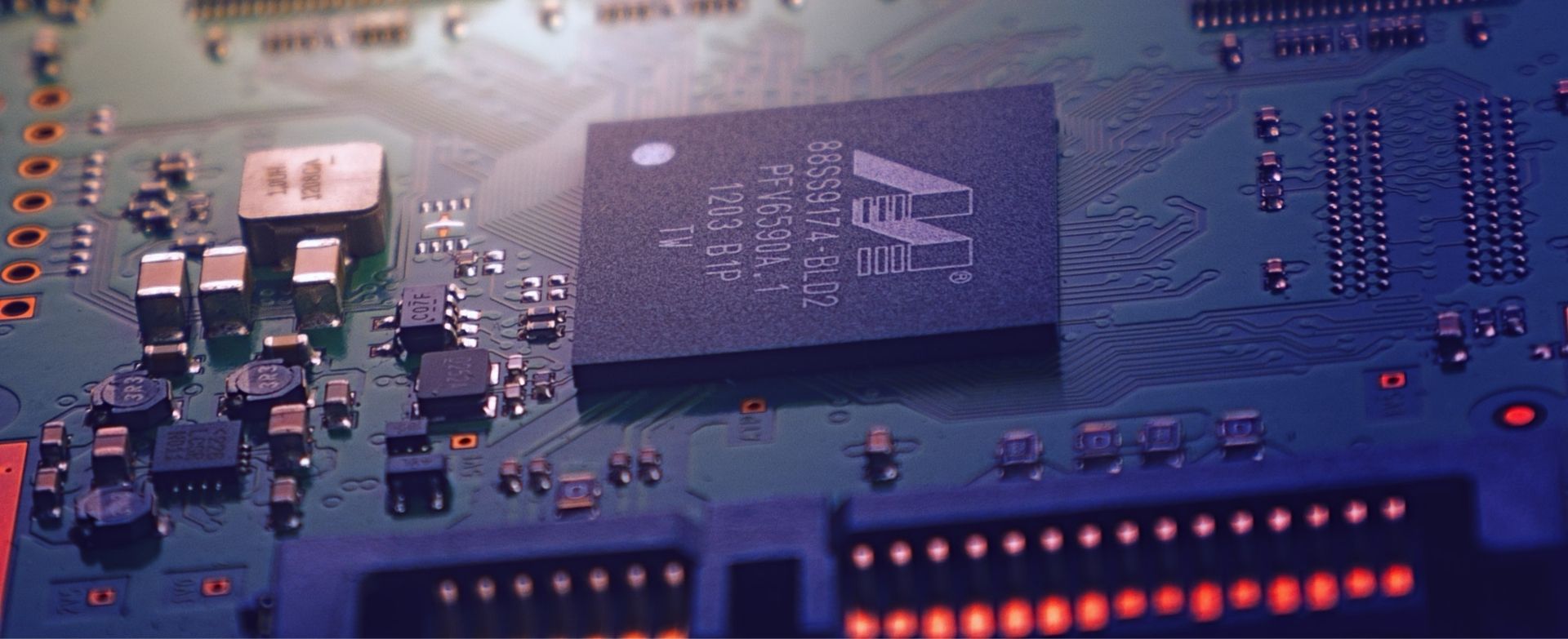 ---
Conclusion:-
AI has had a long-lasting impact on every industry imaginable. I bet you have used AI in the past 24 hours. Your mobile phone's facial recognition feature? Using algorithms, Netflix gives you recommendations? Your favourite dating app? All these instances show how much of our life is mingled with AI. Thus, it is feasible to say that we will continue to see the impact of this technology in the foreseeable future.
---
The debate still stands, Will Artificial Intelligence be the End of Humanity ?
Is there even the slightest chance of robots taking over Earth and endangering humanity in the next 100 years? Is AI really the world's greatest technology? To quote a few dynamic personalities in the field of technology,
Elon Musk claims that,
AI will take over humanity in less than 5 years.
Stephen Hawking said,
" The development of full artificial intelligence could spell the end of the human race."
---
Final Thought
Amongst all the warnings, theories like "singularly" scepticism builds. Although observant behaviour, stringent rules and regulations over the extraordinary development of AI should be managed with utmost responsibility, owing to it the human
race.
To conclude, it is highly unlikely for the development of AI to go uncontrolled. After the demand for AI will rise, so will the quantity. Thus, making AI cheaper commodities and less likely for this to take over humanity even in 100 years.
---
Frequently Asked Questions :
1. Artificial intelligence is associated with which generation?
It is associated with the Fifth Generation. As it includes all the features of AI. Like voice recognition, decision making, using data and algorithms, etc.
2. What are examples of Artificial intelligence?
Nowadays, AI is used in self-driving cars, in healthcare and medicinal diagnosis, digital assistants, etc.
3. Examples of famous robots with AI?
Sophia by Hanson Robotics, Roomba by iRobot, Olly by Emotech, Well, etc and many more machines are working phenomenally with AI based systems.
---